2008-10-17, 00:11:56
GrapeSta
Wallflower
From:

Posts: 388
Joined: Sep 2008
matpayne Wrote:

GrapeSta Wrote:http://cgi.ebay.com/NERD-Bathing-Ape-BAP...286.c0.m14

BLAM! Pink-stas!!!! HOT!

I have the red white and blue Bape Sta's, my dad thinks they look like something a cartoon character would wear...
Aye, I know the feeling. My old man's not too keen of my red camo jacket. As regularly he say's, "You look a right nob son. You look like you're off to play records at the school disco!"
He thinks he's feckin' Oscar Wilde!
(To his credit, I probably do though!)
---
We play records at these places,,,
http://profile.myspace.com/index.cfm?fus...=148810419
http://www.facebook.com/group.php?gid=41...742&ref=ts
So join them, come to them, enjoy them! 'S all good, honestly!!
Oh aye, we also write stuff here,,,,,
http://touristparty.blogspot.com/
2009-02-15, 18:13:42
BillieT
Almost There...
From:

Posts: 2,623
Joined: Jun 2007
Gonna get some new ones this week. Absolutely no idea what to get, I want those silver nike vandals but they're sold out everywhere
2009-02-15, 19:18:19
sixs
Disco King
From:

Posts: 2,193
Joined: Jun 2008
Really want a pair of these:
2009-03-09, 14:09:46
aka
Disco King
From: North East

Posts: 1,388
Joined: Dec 2007
Anyone interested in some size 12.5UK Adidas Concords (Navy snakeskin with white stripes/details) hardly worn?

Or some size 12UK iPath, black patent leather skate shoes, again hardly worn.

Photos to follow.
2009-03-09, 15:02:17
aka
Disco King
From: North East

Posts: 1,388
Joined: Dec 2007
FOR SALE (open to any offers)
iPath (Size UK12) Black Patent Leather, red sole, stash pockets in tounge, worn literally once or twice, near perfect condition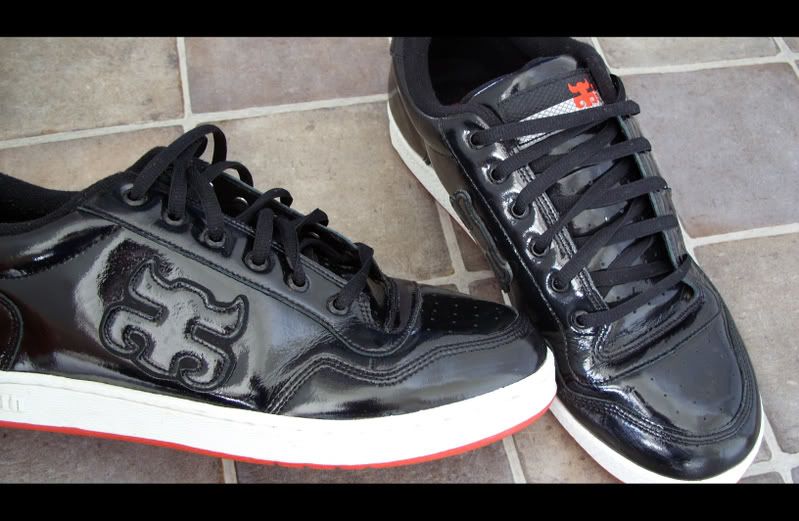 Adidas (Size UK12.5) Blue Snakeskin Concords with white details, hardly worn, very good condition.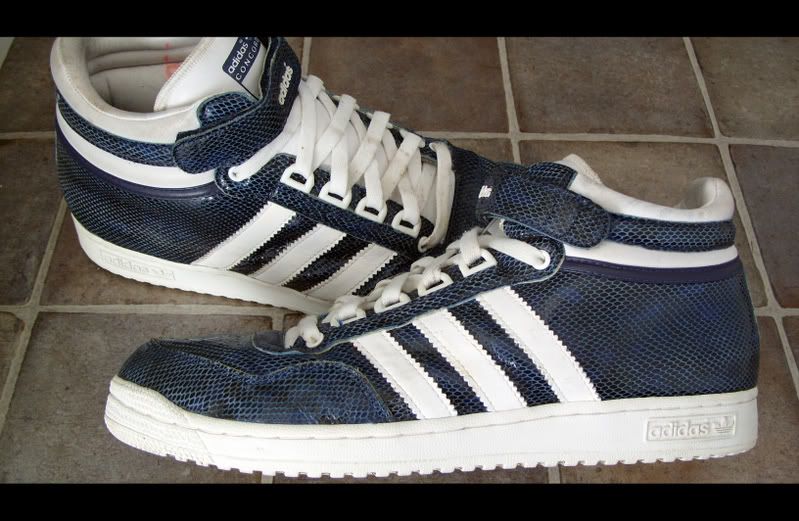 2009-03-10, 01:51:07
BillieT
Almost There...
From:

Posts: 2,623
Joined: Jun 2007
Just realised I have the same Nike trainers as Mr Oizo :cool: