2009-01-29, 00:41:52
Yessum,
Looking forward to slinging on some bidness early doors tomorrow.
The Ape-x Bunch are expecting it rammed and the clubs been so full they've been knocking people back the last 2 tuesdays, so get down early an ting.
oh aye....
http://www.facebook.com/event.php?eid=51759971676
WHAT?
An all new FREE weekly party featuring the regions biggest and most well loved names alongside the the North Easts most promising new talent and the occasional Superstar Guest.
WHO?
A range of guests including…
Mark Lowery (Shindig)
Simon Lister (Wax:On)
Antony Daly (Suono)
Blackhall & Bookless (Jaunt)
Scot Nicolson (Disco Noir)
Si Quick (Habit)
Fratelli Di Rimini (Road to Rimini)
Micky Hell (Nice)
Vince V & Very Jon (Post-)
… Plus many more
As well as residents…
Wella (Shindig)
Geoff Leopard (Tourist)
Ratz Domino & Paulo T (Bread & Circus)
Mark Algar (BlackMagik)
WHERE?
Unique, quirky and unlike anywhere in Newcastle, Alvinos is in our opinion the finest possible space for what we're doing.
The top floor has a great soundsystem, self contained smoking terrace and areas to dance and drink as well as booth seating for you to sit in and shoot the shit.
The place is completed with urban & contemporary art from the likes of Banksy and Faile,.. all this, and they don't take the piss with the bar prices!
WHEN?
9-1.30am every Saturday, starting on Febuary 7th.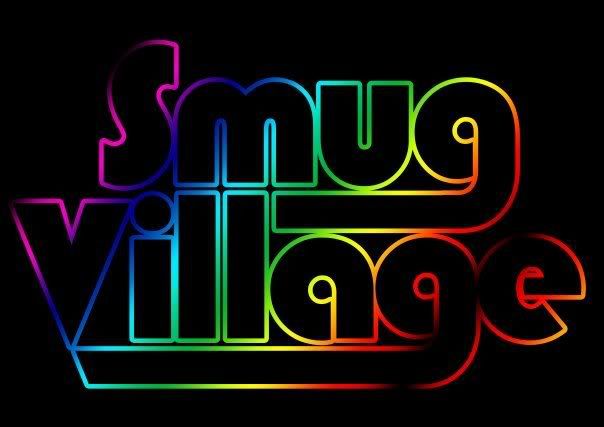 LAUNCH PARTY DETAILS...
Smug Village
Free Entry 9.00 - 01.30 am
Free Bar 9.30 - 10.30
'The Top Bar'
Alvinos (Next to Popolos)
City Centre
Featuring...
Antony Daly aka 586 (Suono, Reverb)
Binni (Cleer, Error_)
Wella (Shindig)
Geoff Leopard (Tourist, Illuminati)
Ratz Domino (Bread & Circus)
Paulo T (Bread & Circus)