My Introduction: Capri - 80sCalling (NuDisco,80s) Mixtape
2012-04-21, 21:10:03
boomer80s
Please Be Gentle
From:

Posts: 4
Joined: Mar 2012
Hey guys,
I am new to the Erol Alkan Forum. To introduce myself a little bit I made a mix out of my favourite tracks, perfect for the first sunny days. So please let me know what you think about it. Hope you will like it... cheers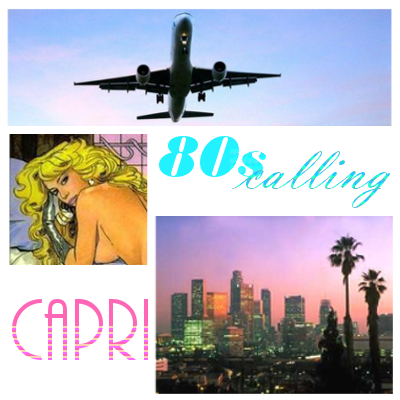 I had to cut out the first track for soundcloud.
Tracklist of UNcut Version:
M83 - Midnight City
U-Tern - U Don't Know Me
FACT - Reborn (Anoraak Remix)
Childish Gambino - Heartbeat (Oliver Remix)
Chris Malinchak - Deal Em
Gorillaz - Empire Ants (Miami Horror Remix)
Matthias Zimmermann - Fez
Tony Betties - You And I
Lana Del Rey - Blue Jeans (RAC Remix)
Mickey Moonlight - Close To Everything
Todd Terje - Inspector Norse
Aeroplane - Save Me Now
FM Attack - Yesterday
Chromeo - Hot Mess (Bright Shades Remix)
Friendly Fires - Hurting (Tensnake Remix)
Justin Faust - Girl Talk
Yuksek - Always On The Run (Peter & The Magician Remix)
Peter Björn & John - Second Chance (RAC Remix)
Chateaubriand - The Sunset
Metronomy - Corinne (Leodoris Remix)
Miami Nights 1984 - Elevator Of Love
ESP - Bee a Gee (Final DJs Rework)
2012-04-23, 19:22:04
boomer80s
Please Be Gentle
From:

Posts: 4
Joined: Mar 2012
No one?
2012-04-24, 19:16:58
Just had a flick through some really nice tracks on there, will download and listen on the way to work tomorrow!
---
Kenny Powers - "sometimes when you bring the thunder..... you get lost in the storm"
2012-04-26, 18:46:57
boomer80s
Please Be Gentle
From:

Posts: 4
Joined: Mar 2012
Thank you sir!